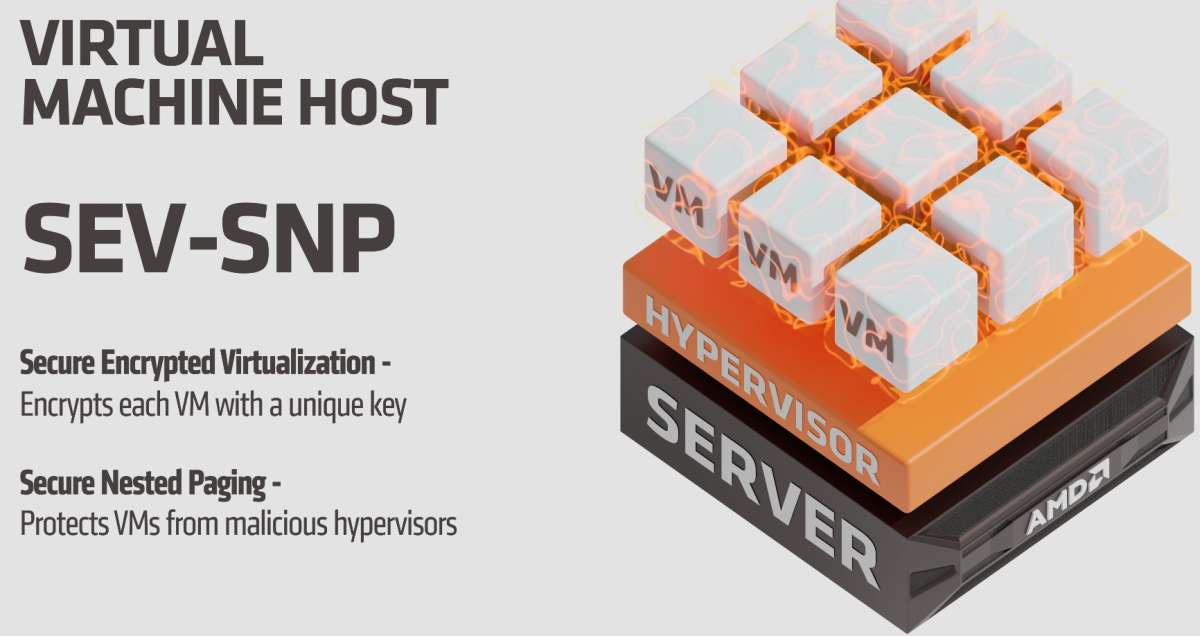 Google Cloud has been working over the past several years with AMD on developing new on-chip security protocols that have seen further innovation with the release of the AMD EPYC
™
9004 series processors. These have a direct benefit for performance-intensive computing applications, particularly for supporting higher-density virtual machines (VMs) and using technologies that can protect data flows from leaving the confines of what Google calls confidential VMs as well as further isolating VM hypervisors. They offer a collection of N2D and C2D instances that support these confidential VMs.
"Product security is always our top focus," said AMD CTO Mark Papermaster. "We are continuously investing and collaborating in the security of these technologies."
Royal Hansen, VP of engineering for Google Cloud said:
"Our customers expect the most trustworthy computing experience on the planet. Google and AMD have a long history and a variety of relationships with the deepest experts on security and chip development. This was at the core of our going to market with AMD's security solutions for datacenters."
Called Infinity Guard collectively, the security technologies theyv'e been working on involve four initiatives:
1. Secure encrypted virtualization provides each VM with its own unique encryption key known only to the processor.
2. Secure nested paging complements this virtualization to protect each VM from any malicious hypervisor attacks and provide for an isolated and trusted environment.
3. AMD's secure boot along with the Trusted Platform Module attestation of the confidential VMs happen every time a VM boots, ensuring its integrity and to mitigate any persistent threats.
4. AMD's secure memory encryption and integration into the memory channels speed performance.
These technologies are combined and communicate using the AMD Infinity Fabric pathways to deliver breakthrough performance along with better secure communications.